Residence 9 Windows!
Flush Sash Upvc replacement windows
Which has been designed to replicate the 19th Century Flush Sash timber window. This window is ideal for use in conservation areas due to its authentic appearance, but is in fact suitable for any homeowner who is looking for a top end luxury window system for their property, which is low maintenance. Whilst wooden windows are beautiful in their looks, they don't always look so great if they are not looked after regularly. The up-keep and maintenance of sanding and re-painting can be both time consuming and expensive.
Guardian Warm Roof Conversion System
Transform your conservatory into a comfortable, all year round living space
The Guardian Warm Roof System is the biggest revelation to hit the home improvement market in the last ten years.
You can now change your old conservatory roof for a new Guardian Roof and effectively turn your old conservatory into a new extension that can be used all year round. The complete changeover takes just a few days with very minimal disruption to your household.
The Roof System is designed to replace the existing glass or polycarb roof of a conservatory while retaining the original windows, doors, frames and walls. At the same time providing substantial energy cost savings.
Fully tested and approved to all thermal and structural standards, the Guardian-System is a high performance insulated roof system comprising of a pre-engineered lightweight frame, two layers of rigid insulation board, internal insulated plasterboard, exterior grade plywood, vapour membrane and a choice of external file finishes.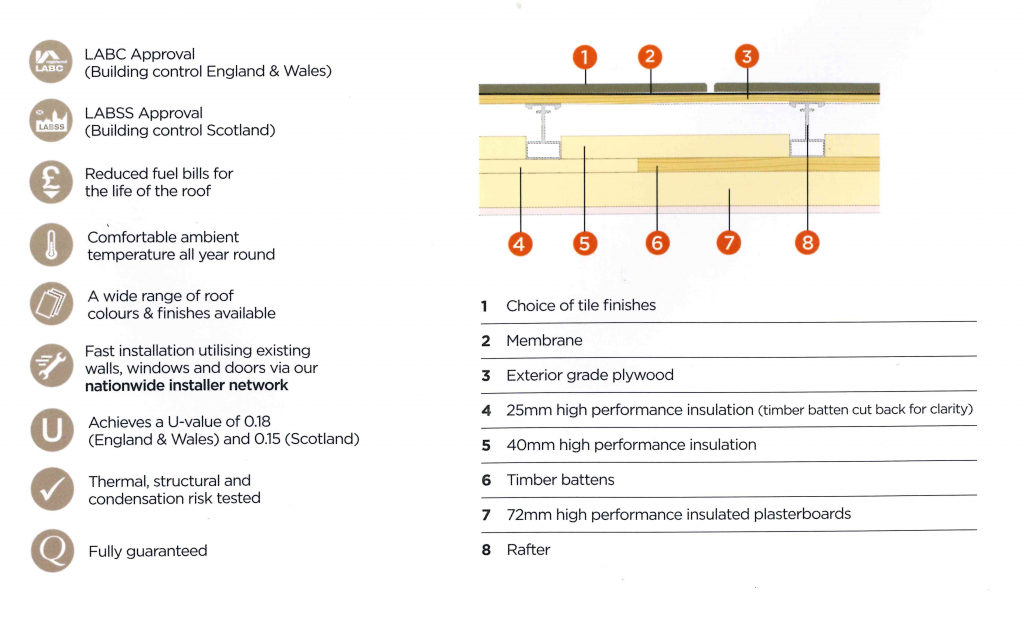 Weatherbar Windows!
Authentic Features for a Timeless Outcome
Old wooden windows often had a raised moulding that ran horizontally across the transom. This bar looked distinctive and gave the window depth and character. Its function was to shed dripping water and to increase the strength of the window. That's why we recreated the feature with Residence 9.